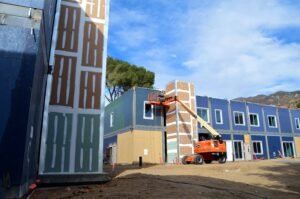 Modular Timeline the Secret of Success. When it comes to success in construction it usually boils down to getting the job done on time. You can have the greatest plans, design or ideas, but if not executed in a timely fashion the value diminishes.
Construction projects outside of infrastructure generally are built for occupation. Any delay of occupancy is money out of the pocket of the owner or investor. That means pressure on everyone and makes time extremely important. That is the primary reason for success of modular and the modular timeline.
This striking revelation occurred to me when speaking with a building owner. He was checking up on a project with the project's manager. The build in question was the first time this particular owner had sunk time and money into a modular project. Needless to say he was a bit apprehensive. However, after getting a breakdown of the progress he was amazed.
Amazed Despite Experience
He claimed the modular elevator alone made him a million dollars based on faster occupancy. That may have been an exaggeration. However, the smile on his face when he said it, made it more than convincing to me.
See, he was long in the tooth so to say in the traditional construction industry. As such he was filled with doubt regarding timelines. That doubt bled over to concerns regarding the completion date promises of the modular companies employed. His feeling of skepticism was well warranted based solely on his background in the traditional construction trades. He became numb to the habits of contractors. They make promises and then excuses and then more promises as they face delay upon delay. He expected nothing less with a modular timeline on the project. But to his pleasant surprise the timeline was kept and ancillary benefits began to pop up.
So what is the modular timeline compared to that of traditional building and why does it matter?
Faster for a Reason

I have used this chart a number of times from the Modular Building Institute. The institute and their entire staff are a great center for information and knowledge regarding modular construction.
Want to dive deeper? I would highly recommend that anyone curious at all should attend their upcoming World of Modular convention. It is in San Antonio, Texas – April 25-28. We will be there in person for additional questions about modular in general and modular elevators.
Back to the timeline graph. It clearly demonstrates the time savings overall for most projects as there is multitasking employed to take advantage of off-site manufacturing. When modular units are built in factories, the time is simply shortened. But what is not incorporated in this chart are the ancillary time savings and benefits.
Here are just three:
Quality – There is a higher rate of inspection. The work environment is better. Improved supervision and consistent templates and practices are in place. That makes the quality higher. Quality means fewer fixes, redo's or punch list items. It saves time.
Waste – Waste reduction is significant. With modular the order is made for each job. Supplies are purchased for that project and nothing else. Also, there are strict inventory controls. Buckets of fasteners are not spilled or misplaced. Nothing walks off the site after hours and steel and lumber are ordered to length as much as possible. What is not used will get recycled not just thrown in a trash bin. That includes all the packaging and other trash. Labor is not wasted either. Repetition, automation; planned placement of tools, supplies and materials reduce time and costs.
Fewer Man-Hours – One surprise to a recent customer was that modular crews don't delay waiting for each other. The floor guys weren't waiting painters and painters weren't waiting on the rock and tape crews. Modular units largely come as finished. Our elevators as an example, come with drywall on the interior and exterior of the shaft. Also, the elevator doors and frames already install. That means every opening saves you money and again saves time.
Factory Environment – Weather is inconsequential. No one stands around waiting for things to warm up or cool down. A traditional elevator can't even be installed in temps below 54 degrees. Not so with factory installation of components. Who cares if it is raining, snowing or worse? Everything is done inside until the delivery date.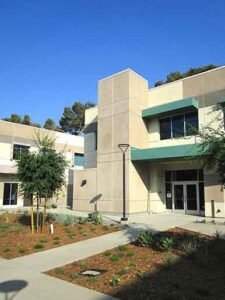 The Secret is Out
The secret of success of the modular timeline is slowly, but steadily and surely getting out. More and more builders and building owners are taking the plunge. They are exploring what modular has to offer and how the modular timeline can be a huge benefit.
But what about the timeline for modular elevators? Is that as beneficial? The answer simply is yes. The MEM Elevator System is beneficial for the whole project and the results are stunning especially when taken of advantage of in full. Can you imagine how your project would change if you could determine when your fully installed elevator arrives? Then started up in less than a week? Or realizing it goes in so fast it often doubles as the construction elevator on the job? That is a game changer, especially in current times where every penny counts. Take a look at the timeline below.

So now is the time to act if you have any questions about modular elevator or the MEM Elevator System. If you are the least bit curious about Modular Elevator Manufacturing just click the button below. You can get a LIVE VIRTUAL TOUR of our factory. We will pull back the curtain and let you look at our process and how we are leading the modular and elevator revolution.
Do you have a project in mind? To get thumbnail numbers to consider, just click the Fast Track Quote button below. We will be in touch in less than 24 hours. At that time we will give you an idea of how your project will be improved and your investment. You will also find out what it takes to make a change for the better.