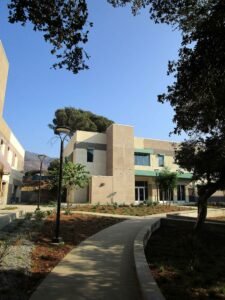 For the healthcare industry modular elevators are high quality and flexible in design. Due to reliability and safety they can be used in any number of applications. Elevator types include: visitor, patient, service and maintenance and hazardous materials. MEM can meet each need.
We also speed you project to completion with a high-quality commercial elevator through the MEM Elevator System. You can have a fully installed elevator in place when you need it and in less than four hours.
---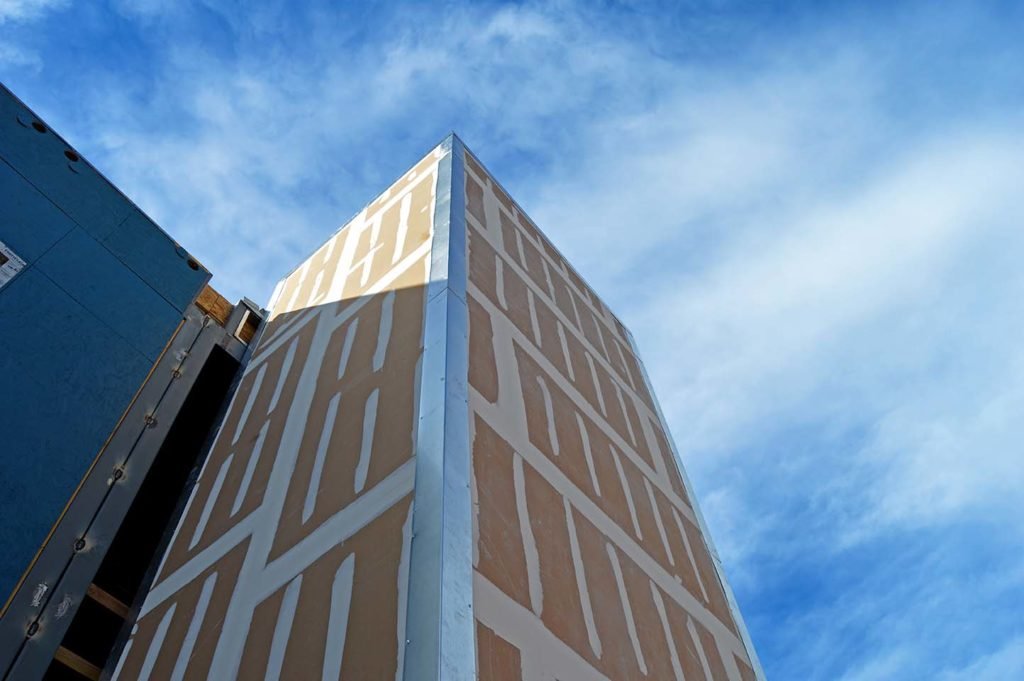 Why the MEM Elevator System
Decades of experience produces reliability you need in every MEM Elevator System.
Get your elevator when you need it, off the critical path – Set early in the project or late, save on general conditions.
Save on legacy costs. Only non-proprietary industry standard quality parts. Avoid elevator industry "dirty secrets".
Our glass back solution can give a project safety and security.
In place by lunchtime when there was only an empty pit that morning.
---
Our Healthcare Models
HW1-HC – If you are adding an elevator for visitors, patient use and staff this is the model you need. It is ADA compliant and perfect due to it allowing increased access to those that need it most. The capacity is 2500lbs. The footprint is small and easily added to existing buildings and the interior of the car is simple and clean in design. Battery lowering is standard, as well as white enamel doors and entrances.
HW2-HC – This larger capacity elevator and car size can provide more room for passengers as well as equipment. It is ADA compliant. Flexible in design. A clean and simple stainless-steel finish for entrances, doors, controllers and hall calls – standard. Upgrades can include any finish and of course, depending on need the capacity can range from 3000lbs to 5000lbs. Battery lowering is standard. You can configure this model for transportation of hazardous materials.
HW3-HC – A stretcher compliant car model that accommodates a 24" by 84" ambulance stretcher in the horizontal open position with a capacity of 3500lbs to 5000lbs. You can use this model for moving equipment as well as those traveling through general access areas. You can easily duplex this model with others meeting needs for high traffic areas. An interior can be chosen that reflects the architectural/interior design of the medical facility. Battery lowering is standard.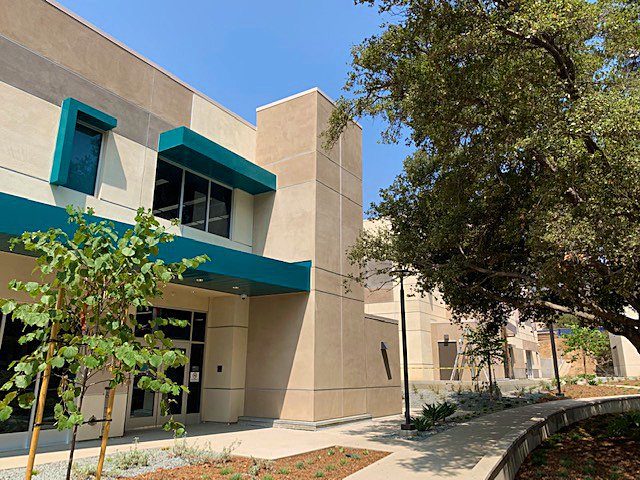 HW4-HC – Our largest hospital model can be configured for moving hospital beds, equipment, food carts and hazardous materials. Extremely flexible in design and configuration to make the most out of space you have. Because it is designed with tough stainless-steel, bumper rails and wide handrails, high use causes less overall damage. The door opening is wide and accommodating. The capacity ranges between 3500lbs and 5000lbs. You can outfit this model with key or card access for additional security.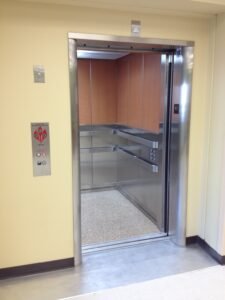 Upgrades to Consider
High-quality interior elevator cab finishes are available to compliment the interior design of the facility. Larger handrails or duel handrails are an option to consider as well as access cards for security. This is available on all models and will help restrict patient and visitor access.
You can request frequently asked for stainless-steel interiors or partial stainless-steel to meet any building specification. For dirty elevators or service elevators tough diamond plate flooring and sidewalls can be added. Just because the MEM Elevator System is modular, does not mean it is not flexible. We also offer front/rear cars for better access.
Click the button to the right to get started if you are ready to get a Fast Track Quote for your model. If you are curious and still want to look around check out why modular is a great alternative. Above all we are looking forward to helping you with your healthcare building project.
More Info On Our Latest Medical Project