The Modular Solution. Here is how modular elevators are not just different and better, but revolutionary. But before we discuss the differences, it is a good idea to understand the old elevator process.
Stick Built
Building the hoistway on the jobsite starts when blocks are laid or concrete is poured. The result, cold, heat and working in the elements causes irregularities, heaving and settling. There are no perfect site-built hoistways. Once finished it sits throughout the build. Once electricity is on the elevator technicians shows up when they want and start assembling the components of the elevator inside the hoistway. It is dangerous and cramped. Months go by.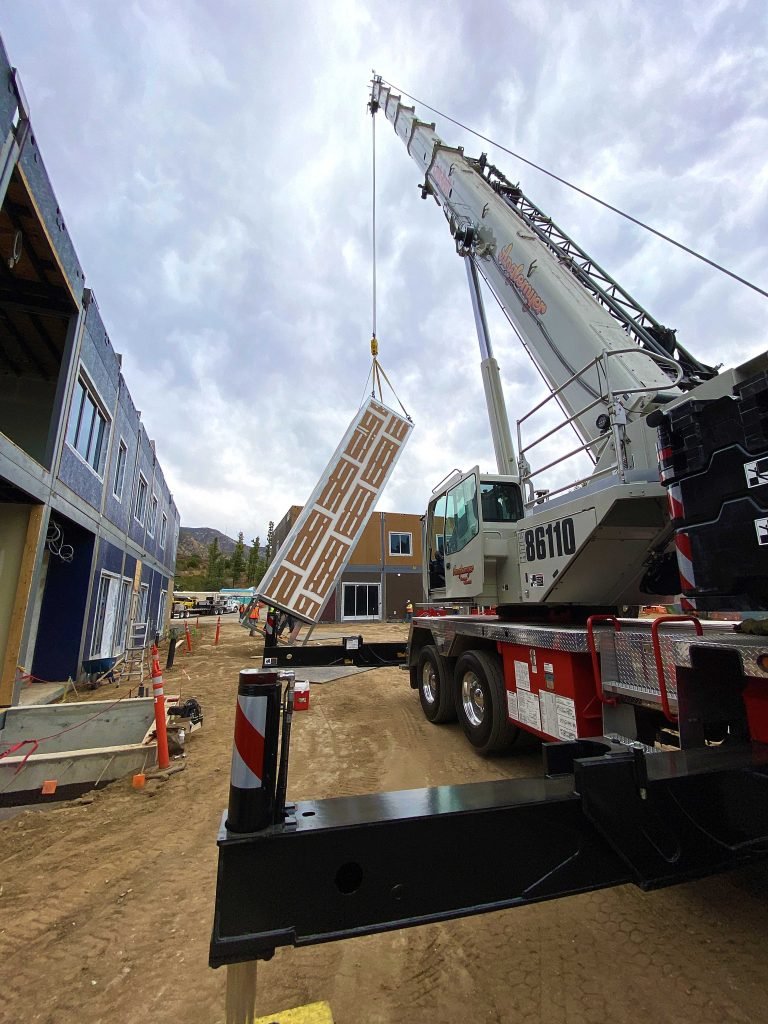 The Modular Solution
The revolution begins. First, due to factory tolerances the hoistway is always plumb and straight. The factory eliminates heavy lifting and other dangers.
The hoistways are fire-rating safe and ready for cladding. Providing fast, flexible integration with the project.
Simultaneously, production begins on the car to your specifications. The car is complete and inserted in the hoistway. We complete the wiring, then ship as a finished product. It sets in a couple hours. Faster, safer, greener and higher-quality.
The MEM system takes the elevator off the critical path, driving down construction costs saving time and money. We also help the headache of dealing with other trades on an already busy build schedule. There are tons of other benefits as well. MEM elevators can be used as construction lifts. Also, bad weather never influences our schedule.
Let the revolution begin! For more information on the MEM system click the button to the right to see how we are the best option for your project. Click the link to the right if you have a project in mind that needs vertical transportation. The process will begin immediately.