General Contractors – You execute the dreams of the architect and the wishes of the building owner. No small task. But if an MEM elevator is part of the plan, we will help you out every step of the way by making the elevator portion easy. We are elevator experts and the best option for any low or mid-rise project. If you know of a project we can help out on just click the button below for a Fast Track budget number.
How We Help
Our team will be able to provide you with downloadable pit plans.
Clear step-by-step instructions and defined scope of work. See chart below.
Phone support as needed.
Pit template guide.
Ultimately, general contractors will be responsible for the pit and building penetrations (retrofit projects). You may also be asked to provide a machine room or slab for our modular machine room. Also, scheduling the crane, running the electric, fire/life safety systems, hoistway exterior and building tie-ins are usually necessary. Everything else comes pre-installed and ready start up. Above all, it is our hope that you will find the process easy and fast making a our product the best choice for any low or mid-rise project.
Modular elevators are a huge benefit! High-quality MEM elevators set in less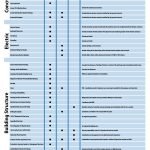 than a day and are started up in less than a week, unlike their conventional counterpart.
To get budget numbers, click the Fast Track Quote button to the right. Also, feel free to access our sample drawings to familiarize yourself with MEM by clicking the Drawings button.
The Benefits of MEM
 Avoiding the major elevator companies.
Simplified contract negotiation.
Elevator contractor ready, willing and able to be there for you.
Removes the elevator from the critical path.
Reduction in general conditions costs.
You can use the elevator as a construction elevator to meet OSHA requirements for a huge cost savings.
Simple project integration.
Improvement of site safety.
Fewer "by others" requirements.
Optimal subcontractor conditions.
Reduction of subcontractor frustration.
Always plumb hoistway, never a rebuild.
On time delivery.
Clear scope definition.
Greener.
Modular elevators are conventional elevators, unconventionally delivered. Once you see the ease and simplicity of our modular elevators you will be hooked. Contact us for more information.
California DSA
If you are looking for information regarding a California DSA Project Click the link below. We are the most experienced provider of modular elevators for California DSA projects.