Thank you for your interest in MEM Project References and the concept of modular building for vertical transportation. You will find there is no better option for low and mid-rise projects when it comes to elevator choice.
Take your time and read through the information and know that there are many more projects we have been involved in. This only serves to highlight a few. If you like what you see and want to receive a Fast Track budget number click here.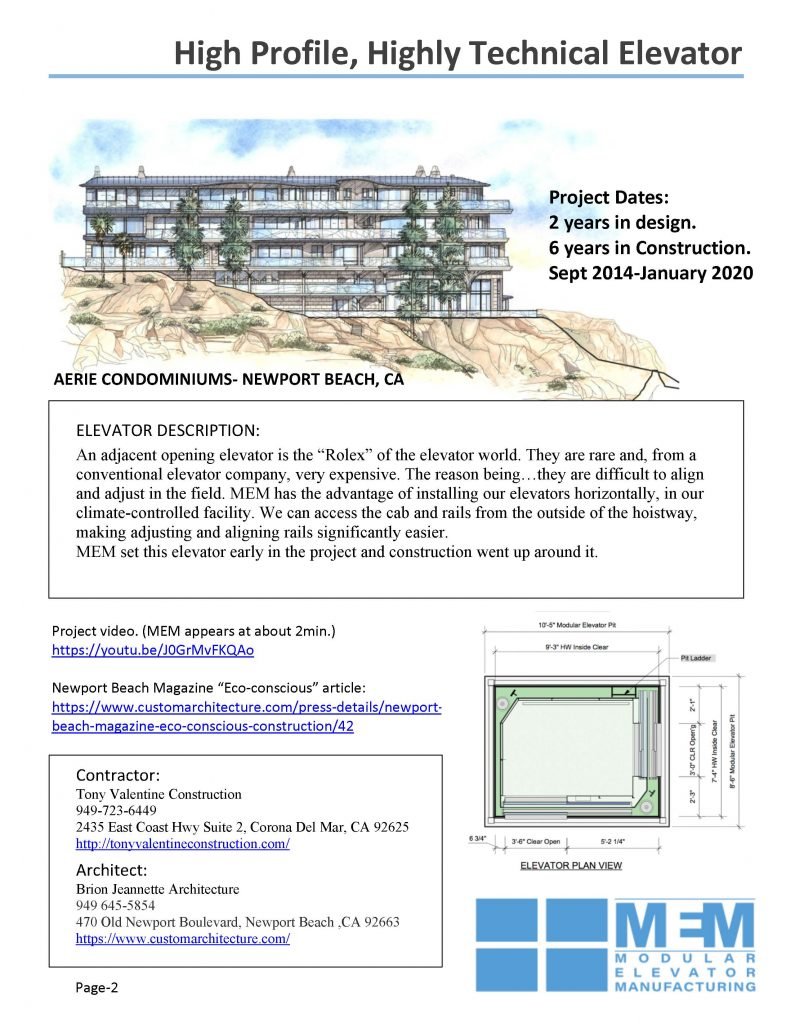 We look forward to talking with you or receiving your Fast Track request.
Confidentiality Notice: Please take note! This document (MEM Project References) is confidential and contains proprietary information and the intellectual property of Modular Elevator Manufacturing, Inc. Neither this document nor any of the information contained herein may be reproduced, disclosed or discussed in detail under any circumstances without the express written permission of Modular Elevator Manufacturing, Inc. This includes, but is not limited to any outside organization, company, corporation or individual not employed at your organization dealing specifically with this project. Please be aware that disclosure, copying, distribution or use of this document and the information contained therein is strictly prohibited. To gain sharing permission please contact us at Modular Elevator Manufacturing, Inc. P.O. Box 7478 Westlake, CA 91359 – phone: 800-755-9359.