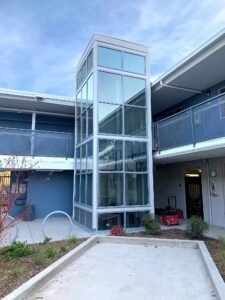 The hospitality sector has specific needs that can all be addressed with the MEM Elevator System. Ultimately, for low and mid-rise projects there is no better option that has the reliability and flexibility you need. We can produce elevator cabs to any specs you wish and glass elevators are easy, for us.
Whether new construction or retrofit project MEM can provide exactly what you need.
We will also speed up your project. With our process you get your elevator when you need it. A fully-installed high-quality commercial elevator can be placed on your site in less than four hours.
---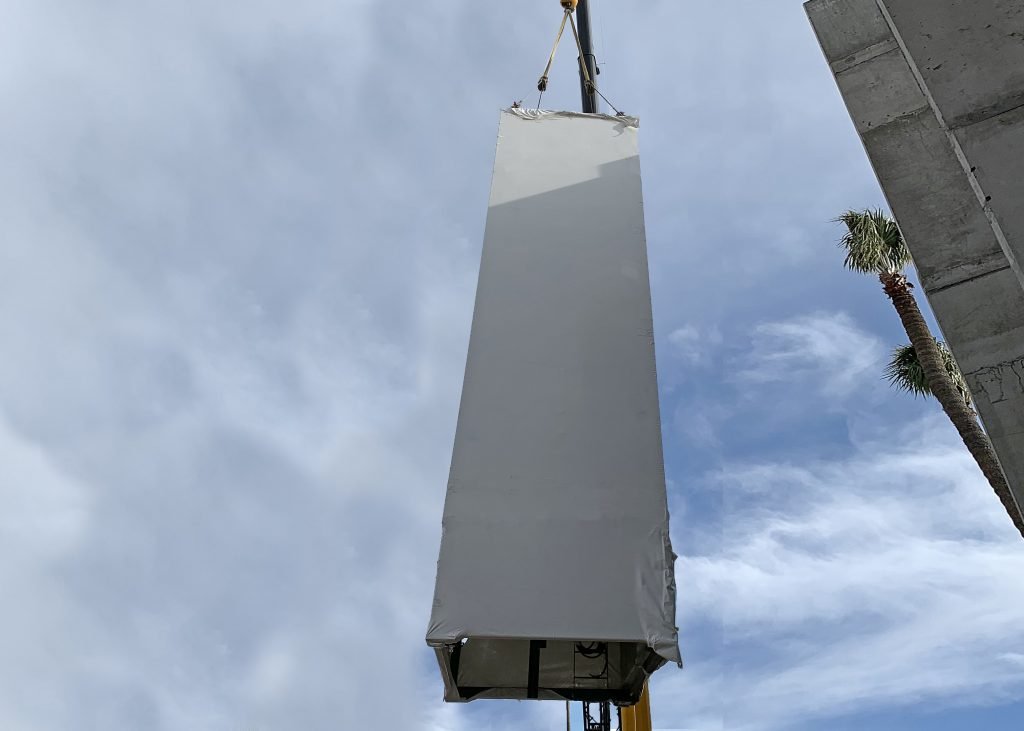 Why the MEM Elevator System
Faster occupancy with fewer call backs and re-mobilization of other trades.
Decades of experience goes into every MEM Elevator System.
Get your elevator when you need it, off the critical path – Set early in the project or late, save on general conditions.
Buy one, get one. The MEM System can be as a construction hoist as well.
In place by lunchtime when there was only an empty pit that morning.
---
Our Hospitality Models
HW1-H – The perfect hospitality modular model for retrofit projects or where revenue is increased by ADA access to other floors. In addition, a cost-effective alternative if the total number of keys is small. ADA compliant. Capacity 2500lbs. A small footprint easily added to an existing building. The interior of the car is a simple and clean design. Battery lowering is standard. White enamel doors and entrances.
HW2-H – Larger capacity and car size can project the image a hotel demands. ADA compliant. Can carry the design look of any hotel brand or other design. A clean and simple stainless-steel look is the standard, however, an upgrade can include nearly any finish. Depending on the need the capacity ranges from 3000lbs to 5000lbs. Battery lowering is standard.
HW3-H – A hospitality modular model with a stretcher compliant car is needed by code for four or more stories. Accommodates a 24" by 84" ambulance stretcher in the horizontal open position. The capacity of 3500lbs to 5000lbs. This model is easily duplexed with the HW2-H making them a perfect pair. Battery lowering is standard.
HW4-H – We recommend service elevators if you have more than 75 keys. This is the perfect model for a service or large passenger elevator. Tough stainless-steel with lower bumper rails to prevent damage come standard. The capacity between 3500lbs and 5000lbs. Models come with key access that prevents guest use and access to areas off-limits.
Upgrades to consider – Pads and hooks for moving furniture and easy-replace raised panels. Taller cabs to make moving large items easier. High-quality finishes to better match your decor. Glass or a decorative hoistway and car configuration for a touch of elegance. Front rear cars for access to maintenance areas.
Click the Fast Track Quote button. We are looking forward to helping you with your project.