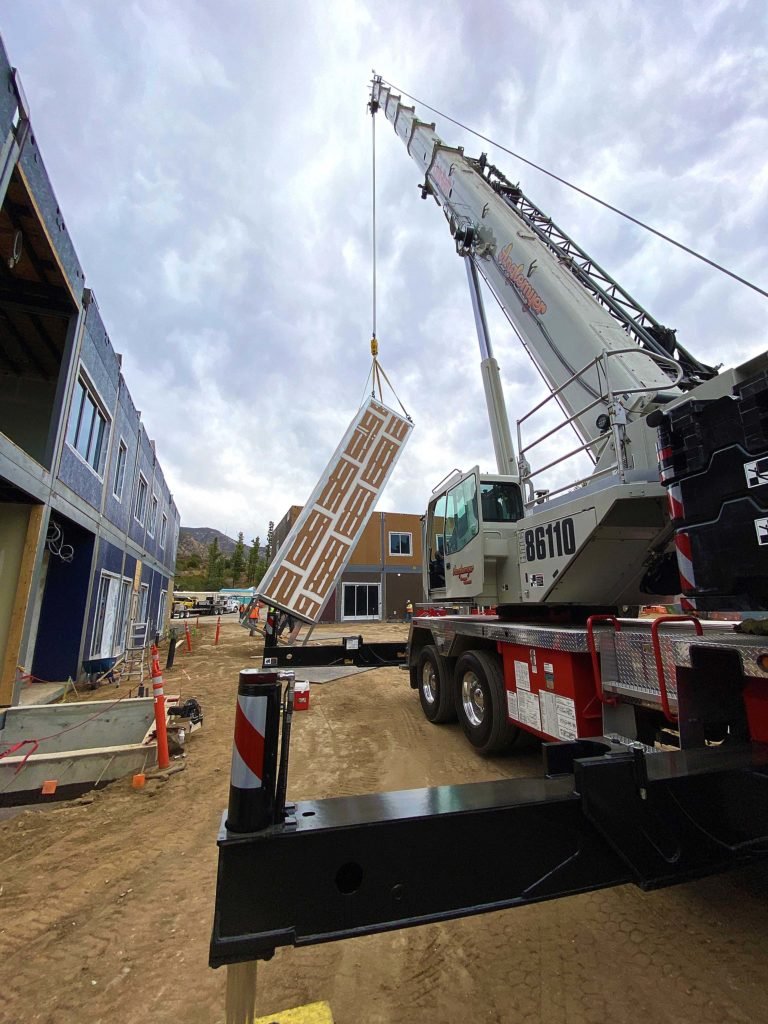 A Conversation with Clay Hubbell – Project Superintendent
In this surprising conversation Clay Hubbell talks about savings from a perspective rarely discuss, the true value of taking the elevator off the critical path. He also says what it was like working with MEM for the first time and why more modular elevators maybe in his future.
But first, a little background. The Olive View/UCLA Medical Center project involves constructing a new Restorative Care Village with a Mental Health Wellness Center, Residential Treatment Program and Recuperative Care Center. It is a huge sprawling complex with six elevators.
The purpose of the facility is a needed one. In other words, addressing the pressing need for increased mental health, medical, and homeless support services in local communities is necessary and crucial. The surroundings of the project are impressive. It is purposely placed in quiet hills with nature paths and stunning landscaping and design. The new Restorative Care Village will provide an unparalleled opportunity for mental health and community renewal.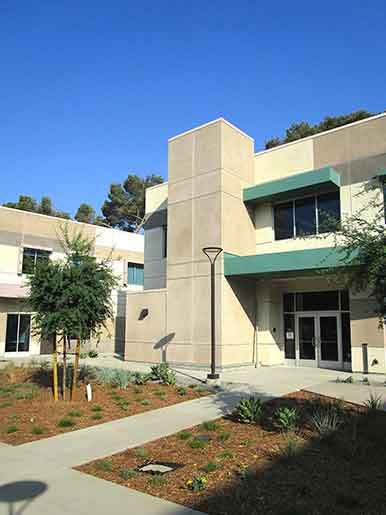 Abbott Construction took on the SWA Architects plan and all the challenges including using modular construction. In many ways it was a test for the modular concept and in particular the MEM elevator system. Due to the size of the project, timelines were crucial and had to be met. The project superintendent, Clay Hubbell was understandably skeptical. He has worked with just about every elevator company and usually sees delays and excuses.
Could the elevators really be taken off the critical path? And would there be any real savings? As the project wraps up we sat down with Hubbell to find out.
What He Has To Say
About MEM
"It is hard to put into words what they have meant for this project. Elevators are a challenge when built onsite, but the modular elevators went in with no problems."

"This is the best elevator team I have ever worked with and I have worked with them all. For instance, they across the board are all about solutions and getting the project done."

"I can't say enough about their knowledge, abilities and service. They even worked on Saturdays when we needed them. Great team!"

"Usually when dealing with elevator companies it is a struggle to get personnel when you need them, but working with MEM was an incredibly pleasant and enjoyable experience."
When was the last time you heard such high praise for an elevator manufacturer or installer?
Critical Path Savings
"The MEM elevator allowed us to move up the whole process. Everyone can can be pushed forward in sequence. Normally the elevator slows everything down. You have framers, rock and tape crews, floor prep, flooring, painters, electricians, sprinklers. They usually come out and work to the elevator openings on each floor. Then they have to stop."

"With the fully installed modular elevator, all those crews complete their work in sequence. They make one trip out and no call back because the elevator's openings came finished with door frames already installed."

"The results, we estimate that saved us $30,000 to $40,000 per opening."

"Then you have a similar savings on the exterior. Framers, coping metal, parapet work was all done in sequence with no call backs and up charges. The result is tremendous savings."
Think about the math for a second. With that savings per opening, plus an additional savings on exterior work, that results in MEM elevators saving over a half-million dollars on this project. Why consider anyone else?
About the MEM Process
"MEM has an incredibly clean operation. We visited the factory for a tour and it's impressive. Tom (Shield – President) and his team led us on the tour and then answered all of our questions."

"The entire process was extremely smooth. The dedicated MEM project manager Tim Dolan even consulted with the inspectors before hand to iron out any issues."

"Usually when dealing with elevator companies it is a struggle to get personnel when you need them, but working with MEM was an incredibly pleasant and enjoyable experience."

"The delivery and set up time was just like they said. And above all the timeline was met each and every time."

"Seeing elevators delivered on a flatbed (see a video of the project) and craned into place on time was incredible."
We are elevator experts in every sense of the word and provide you with a highly experienced project manager. In other words to keep the experience seamless, on track and on time we provide you the help you need.
Will he use MEM again?
"We can't wait for the next project. The incredible savings and ease to work with are unmatched in the elevator industry."
At the end of the conversation we discussed other applications beyond modular construction. The modular elevator is flexible enough for interior or exterior placement and therefore, can be used in almost any type of construction project for a high-quality solution you can count on.
And of course the feelings are mutual, the Abbot Construction team proved time and time again they are top notch. And we can't wait for the next one!
High Praise
Although it seems like high praise, Clay Hubbell's experience is the norm. People are tired of the promises and prodding needed when dealing with the conventional elevator industry. When you couple our easy process, experienced and supportive team and money saving product you get a happy and satisfied client.
In conclusion, you can partner with us too! Just click the button below to take a live, virtual tour of our facility. We will honestly answer any questions you may have. You can also give us a few details of a potential project and we can supply you with a Fast Track quote in 24 hours. MEM – Quality Elevators taking you to a higher level.