We need Supportive Housing Elevators Fast. Supportive housing is also referred to affordable housing or low income housing, but regardless of the name the need is more than evident. So, when it comes to housing the homeless, faster is better to address the issue. But also we must use the resources available in a timely fashion. Funds are being allocated to help right now. As an example the Los Angeles City Council has approved more than $51 million in financing for the construction of new affordable and permanent supportive housing developments.
But that funding can be slippery if not acted on quickly and the need could continue to go unaddressed if not used. The bottom line is that funds allocated need to result in actual building projects that are designed for housing the at risk population as quickly as possible.
But Building is Slow
And there is the problem. As everyone in the construction industry knows, a building does not pop up overnight, even when funding is approved and support is given. It takes plumbing, electric, foundation work, drawings, permits and approvals. Lastly, if over one story the project takes the slowest component of any build project, an elevator. But Modular Elevator Manufacturing (MEM) has the solution.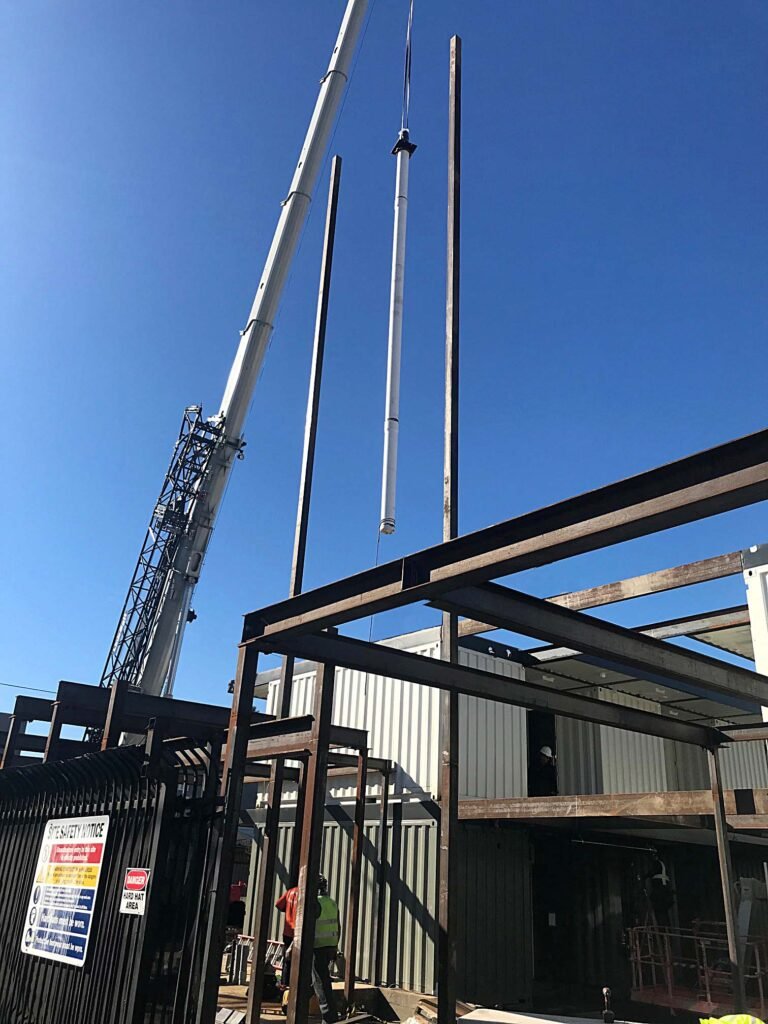 Elevator Sales Executive – Christian Lahud from TLShield & Associates explains, "In traditional construction the elevator hoistway is built and sits until power is turned on at the end of the project. Then and only then elevator technicians show up. They come and go at their leisure, carrying in elevator parts and installing them one at a time until the elevator is running." Lahud went on to say that, "The elevator and its mechanics are the first on the site and last to leave. Everything is slowed down including other trades that need the elevator installed to finish."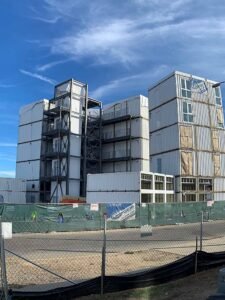 The Better Alternative
The MEM Elevator System however is produced in a factory environment where a hoistway is constructed with steel. The structure is engineered to be strong enough to be self-supporting in most cases. Then all of the elevator components are installed in the hoistway in the factory.
Ultimately, when it is needed it is loaded on to a truck, shipped to the jobsite and set in place. In four hours you will have a fully installed, commercial quality elevator ready to be started up and used. It can also double as a construction elevator.
Lahud says this makes MEM perfect for the affordable housing market. "The MEM Elevator System is high-quality, but fast in setting and startup. It is a real solution where speed is of the essence to address a pressing need. No other elevator system is shipped and in place when the customer wants it."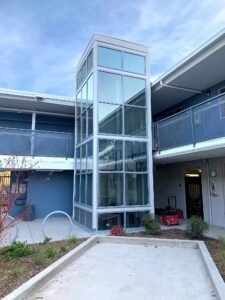 Supportive Housing Experience
How do we know we are the solution? Over the decades of experience we have produced several elevators for supportive housing with just a couple of the most recent projects pictured. As you can see, whether a steel frame structure or modular structure involving storage containers, the MEM Elevator System is a perfect fit. We can be what you need regardless of the structure type. Right now due to the speed of modular construction and the immediacy of the problem there seems to be a high demand for modular structures. But another fast way to build housing is using an existing structure.
With that in mind, we are perfect for retrofit opportunities. The initial purpose of the modular elevators was to attach them quickly to exteriors of existing buildings to make them more accessible. We have grown from servicing just that market over the past 30 years, but we are still experts you can rely on if you have a retrofit project in mind.
Supportive Housing Benefits from the MEM Elevator System
Wrapping it all up the benefits are obvious:
No onsite installation slowing the project. It is done in the factory.
No elevator crew, elevator parts and no elevator tools getting in the way of the other trades.
It can be used as a construction elevator. Two elevators for the price of one.
Quick start up – the process only takes about a week.
You don't have to call back other trades to finish entrances, the MEM System comes factory drywalled and ready to finish. This saves thousands per entrance.
Safer – Fewer people coming and going means fewer injuries. Also, there are no open shaft doors to fall through like with traditional elevators.
Greener – Modular is much greener than traditional construction.
Same parts, higher quality. Even though most elevator companies regardless of the nameplate have the same parts and components, the MEM System is factory built, with factory tolerances. This produces higher quality.
Faster, faster, faster. And isn't that the point. You get the elevator when you need it base on your timing, your project and your needs. The elevator is off the critical path and occupancy can happen much faster.
It maybe time to explore the possibilities further regarding supportive housing elevators and see if the MEM Elevator System can meet your needs. You can click the button below for a Fast Track Quote for a project you currently are working on. However, if you want to explore it more, request a LIVE VIRTUAL TOUR. We would be happy to pull back the curtain and show you how we produce the industry's most successful modular elevator solution.