The year 2020 has been a well-deserved punching bag. With the Covid pandemic, governmental mismanagement, the US election, forest fires from California to Australia, riots in American cities, airline crashes, earthquakes, tornados, volcanos, floods and even locust, it will go down as one of the worst years ever in many people's minds. With bad things occurring in almost biblical proportions how can I blog 2020 Good News?
First, let me say I am purely looking at this from an economic perspective because without a doubt it has been a horrible year for many that have suffered with Covid or have lost loved ones.
A Horrible Year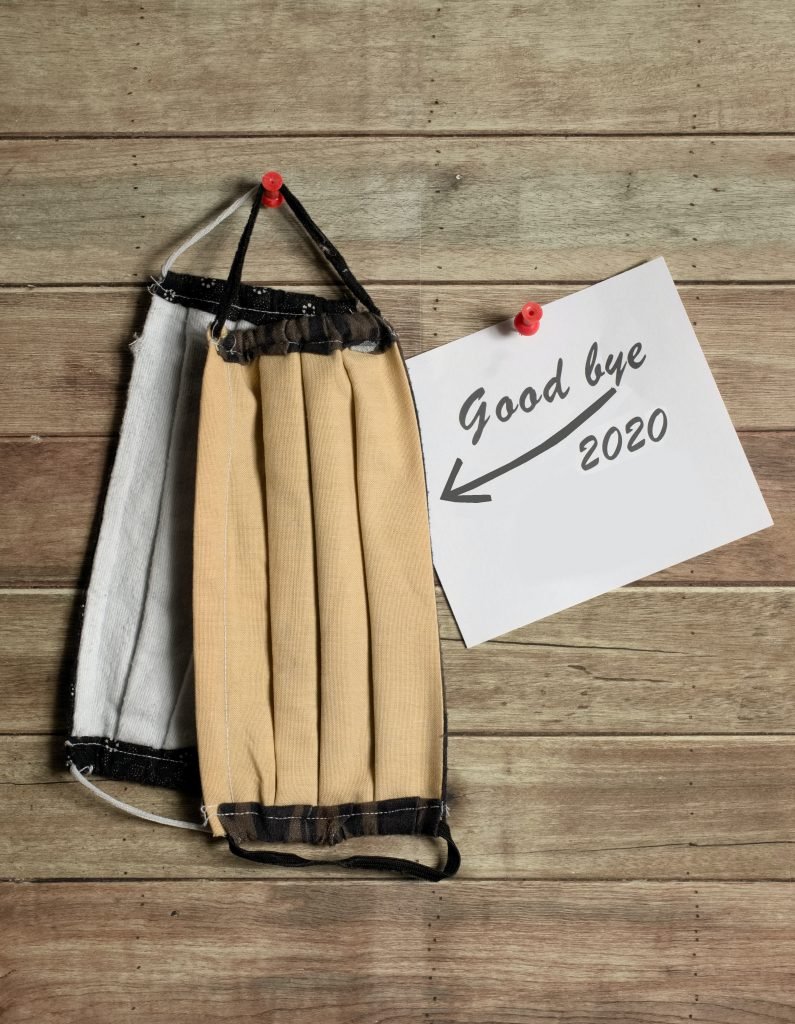 And even sticking with just the economics let me acknowledge that for many 2020 has been a devastating mess. Especially in any small to medium sized business that thrives on in-person contact. Masks just don't work when you are trying to eat out. Then you have all the rule changes about who can go where and do what. I am horrified to think about what the owners and employees of those businesses have been through. Beyond that, what happens if this drags on much longer? We will become a nation of chain restaurants and superstores with jobs permanently lost. The current shuttered stores will just disappear and mom and pop will simply have their hopes and dreams dashed.
2020 Good News – Silver Linings
However, in the macro 2020 becomes good when you look at humanities collective ability to thrive despite challenging times. Applications for business licenses are up surprising. We are a resilient bunch.
It is also good news if you are in very specific markets. Some have shown surprising growth despite all the bad news of the past twelve months. Who amongst us would not like to turn back the hands of time and buy stock in Netflix, Zoom, Dominoes Pizza or any number of pharmaceutical companies. They are unapologetic winners. This past year has not been bad for many with often the opposite being true.
MEM Outperforms
Modular Elevator Manufacturing thankfully falls into the category of 2020 winners despite the challenges. It begins with the fact that most building and manufacturing was considered essential when others were forced to shutdown. And then generally the entire modular industry is on a continued, decades long upswing. As stated in the recent 2020 Smart Market Report for Prefabrication and Modular Construction by Dodge Data and Analytics:
Prefabrication and modular construction are both experiencing a significant expansion of interest and use as the construction industry seeks to improve safety, productivity, quality, cost, schedule and sustainability performances while continuing to face workforce shortages, cost uncertainties and other challenges.

Stephen A. Jones – Senior Director Industry Insights Research/Dodge Date and Analytics
We at MEM can anecdotally confirm the data put forth by the experts. There was a "significant expansion of interest and use". In the year 2020 Modular Elevator Manufacturing doubled (yes doubled) sales and production. Vice President of Sales and Marketing, Hugo Beltran is proud of the accomplishment. He said, "The 2020 results are astounding and as a result we've had to double the factory space and output capacity. And amazingly we are projecting another doubling for 2021 based on projects already in our pipeline." 2020 good news!
The Pipeline is Growing
Although, Beltran would like to take credit for all the growth, he recognizes there is more at play. His team was crucial to success, but there was more. He said, "The construction industry is looking for real solutions to real problems." And "There are economic and market fundamentals assisting us as the modular industry addresses those problems. So hard work by the MEM employees and the needs of the construction sector are pushing us forward in hitting all-time highs."
Those needs as echoed in the Dodge report are: cost predictability, improved quality, improved safety, increased schedule certainty, and reduced waste. MEM is simply taking advantage of the opportunity by providing real solutions to longstanding problems in construction. But meeting needs must be more than marketing gimmicks or props in a storefront window or the growth will not accompany the construction market move to modular solutions.
The Difference
That is why in the modular elevator segment, some flourish and prosper like MEM, while others struggle. While some have to explain away shoddy work and poor engineering. MEM demonstrates what decades of experience can provide with superior service, workmanship and engineering. It is why some struggle with growth despite a market that is booming. While at the same time MEM discusses a Midwestern facility to meet national sales demand. MEM can say 2020 good news (at least in some respects), others are just glad to see it go.
Hopefully for all 2021 will mean a return to more prosperous times and not just some segments. But one thing for certain, if predictions are anywhere close to correct and the market continues to embrace modular solutions in construction, MEM will be a leader in the elevator industry with more growth yet to come.
If you want to be a part of the solutions provided by the modular industry we are willing to help. We will answer any of your questions and provide a Fast Track quote. If you have a low or mid-rise project just contact us. Click the button below and fill out the information. A quote will be prepared and sent to you within 24 hours.