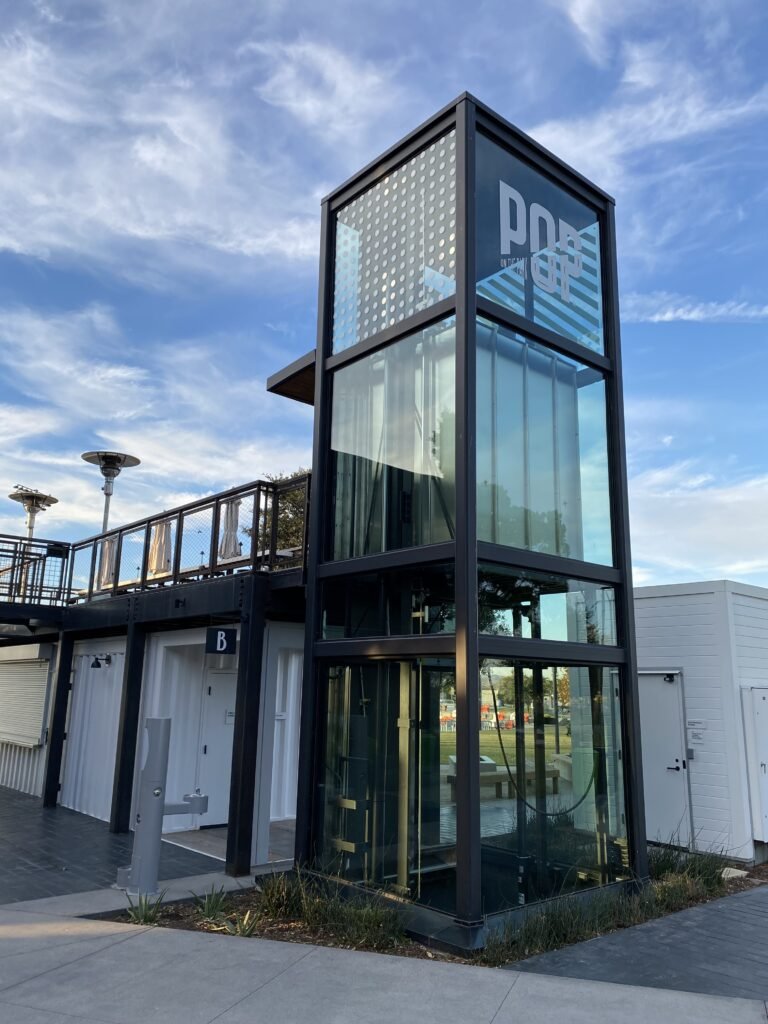 Two Vastly Different Entries
MEM Awards of Excellence – This year we have two projects placed in competition. They are very different, but truly showcase how our Modular Elevator System can be used.
UCLA Olive View Modular
The first project is actually two unique types of facilities in one at the UCLA Olive View Medical Center. The Restorative Care Village features several buildings and services that provide enhanced mental health services & support. The second a Recuperative Care Center for short-term residential care. As a result, the architects made sure that the entire project including the elevators were welcoming, yet secure and safe. This was a 6 elevator/12 modular unit build for Modular Elevator Manufacturing with 6 fully functioning modular elevators delivered and an equal amount of machine rooms. Five of the units were placed on the exterior walls of the modular project. The sixth was designed to fit in the middle of the building and be surrounded by modules. As this was a modular building project in totality the architecture was uniquely adjusted to allow placement of the elevator units.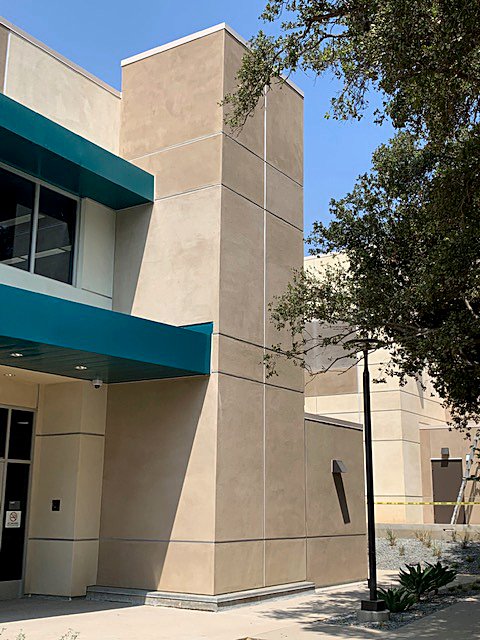 With six elevators going into a building project in a short time there are always challenges. The modular elevators in this case did not interrupt the compressed building schedule by improving manufacturing processes and timing in house. This allowed for the elevator units to be ready for the set as needed by the delivery schedule and the construction crew onsite. This meant that there was no additional congestion during the build or slowdown in setting units. In most builds with multiple elevators the installation process slows and interrupts other trades onsite. 
Quantifying Saving
It is always difficult to quantify savings, however Clay Hubble – Project Superintendent for Abbott Construction put a fine point on the savings. He indicated that, "The MEM elevator allowed us to move up the whole process. Everyone can be pushed forward in sequence. Normally the elevator slows everything down. You have framers, rock and tape crews, floor prep, flooring, painters, electricians, sprinklers. They usually come out and work to the elevator openings on each floor. Then they have to stop.
With the fully installed modular elevator, all those crews complete their work in sequence. They make one trip out and no call back because the elevator's openings came finished with door frames already installed. The results, we estimate that saved us $30,000 to $40,000 per opening."
He went on the say, "You have a similar savings on the exterior. Framers, coping metal, parapet work was all done in sequence with no call backs. With 12 openings the savings were tremendous." 
Pop Up Park
The second MEM Awards of Excellence entry is Pop Up Park a part of Five Point – Irvine Great Park. Architectural excellence is exhibited in the way the modular elevator was seamlessly integrated into an outdoors space in a pre-purposed storage container project with beauty and elegance.
It incorporates a glass hoistway to give an open feel and less obstructed view of the surrounding 1500-acre park, soccer fields and dining area. A second-floor open walkway to the elevator is utilized making it separate from the overall structure. This important architectural detail gives a more open feel and free traffic flow. As a result of the architectural design the modular elevator was created and engineered to be a fully self-supporting structure in a high earthquake zone. In the Modern/Industrial style, the structure and awning were finished in the factory to be matte black, matching the surrounding railings and overall structure and theme. This project makes the outside a comfortable inside space.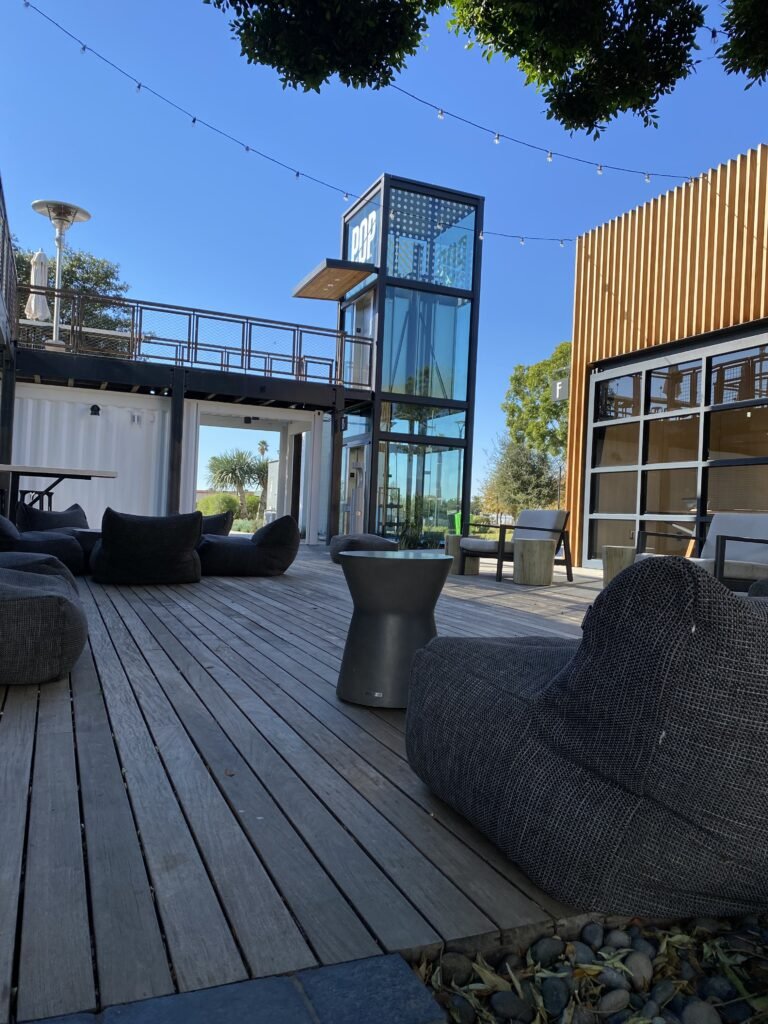 The entire project is designed to be innovative and sustainable with use of used cargo containers creating an oasis in the vast park. The modular elevator is no exception. It is made of recyclable materials including a steel hoistway. All components are sized to reduce waste and increase efficiency.
The Environment Matters
Also, organic hydraulic fluid is used in the conveyance system. It is safe for the environment even in the unlikely event an above ground jack leaks or fails. Another innovation is a detachable, recyclable awning system that can be easily replaced as needed. This extends the life span as an outside elevator, due to weather exposure, rarely last longer than the interior parts. Lastly, the MEM elevator reduced weeks of technicians coming and going from the jobsite while the hoistway and elevator components are being built or installed. This modular elevator installed in four hours and was ready for inspection in four days.
See you at WOM
Lastly, we hope to see you at World of Modular, but just in case you can't make it, click the button below for a FAST TRACK QUOTE. If you want to explore more just sign up for a LIVE VIRTUAL TOUR of our facility. We are open and willing answer questions and have discussions on viability for your project.