As a person that eats, drinks and sleeps marketing and modular elevators I try to determine the value of every part of our product. I constantly examine the value proposition of what we bring to the table. And I attempt to as closely as possible come up with an actual dollar sign for every element. But, beyond the real costs of steel and labor, value always includes intangibles like the value of experience.
What makes the value of experience so hard to quantify is that everyone thinks they have it. Therefore each believes they have the benefits associated with years in the elevator industry even when they don't.
In other words, if you were to call any widget maker from Dixville Notch to Carlsbad and asked if they have the intangible of experience, inevitably the answer would be yes. This is regardless if they were a bank teller one week and selling modular elevators the next (true story for another time). The answer when asked would always be the same. We have tons of experience.
Experience is the Teacher
It begs the question is experience important at all? Or is knowing an industry intimately overrated? That of course depends on many factors, one being the complexity of the industry or product itself. The higher the complexity the more value there is in years of experience. So when you combine the demands of the elevator industry, modular building, construction, engineering, design and architecture, the higher the experience level the better.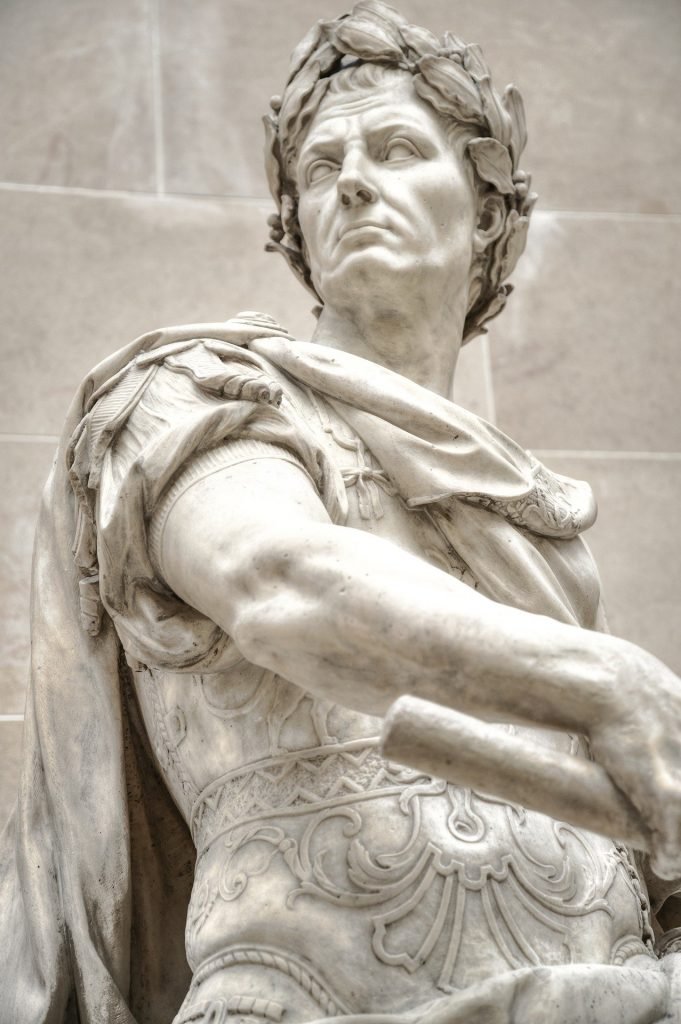 Julius Caesar recognized the value of being long in the tooth and is credited in his work, Bello Civili with the wise words, "Ut est rerum omnium magister usus" or "Experience is the teacher of all things." He believed the more experience you have, the wiser you will be.
He knew experience affords the ability to avoid the landmines and complete the objective with fewer problems even if it comes with complexity. When you go with less experience and cheaper costs you will be paying others to learn on your dime. Intuitively we all agree with Caesar placing such a high value on experience in that some will stretch it on resumés, bios or on their company website. So how can you tell who has or doesn't have experience?
Measuring the Immeasurable
The issue becomes quantifying the immeasurable and then associating a dollar sign to that nebulous attribute. The first step of that process is a check list of what you should look for when dealing with an elevator company regarding a purchase. Here's a good list of things to find out before you commit:
How long have they been in business? Buying assets of another company and claiming that doesn't count. For an elevator company 15 to 20 years should be the minimum.
How long has the individual you are working with been in the elevator industry? A five to ten year minimum is necessary. Even with ten years on the job you learn something new daily. This should apply to sales people and big elevator company reps. If your primary contact has less than five years you are in trouble.
Is there significant experience in the construction industry? There are lots of "elevator people" shackled to a desk doing over the phone sales. Find a company that knows site challenges and can read schematics.
Are they licensed and staffed with elevator technicians? Sounds like a no brainer, but there are circumstances where elevators are sold, built and set with no licensed technician on the factory floor or onsite.
Reputation. If a modular builder or elevator company consistently misses quality standards or has no written inspection standards in place, avoid that company.
Reliability is crucial. You know what people say about excuses. A company that makes promises and then breaks them has no value. Can you believe what they say especially on delivery? Don't listen to foolish and unrealistic elevators in eight weeks.
Engineering is crucial. An engineer signing off on a design is one thing. Having a team approach where your contact understands your specific project and directly deals with special circumstances is another.
Dedicated and experienced project management. There must be years of experience and a company-wide system where you know who you are to contact for solutions.
Creativity – Out of box thinking to accomplish your goals is crucial. But knowing the parameters of what is doable takes experience. Not knowing real limits wastes everyone's time and money.
Innovation is important. Experience allows a company to embrace change easier. Some companies are stuck in the 80's or worse. Are they still using materials like wood core for cabs. If the materials list looks dated they probably are lacking experience and desire to innovate or both.
I am sure there are more items to look at than the listed above. But it is a very good starting point.
Checking the Experience Boxes
Now we know some criteria to look at, but how do you go about getting the information? After all it is very easy to purchase a company, change the logo and start spitting out product so beware. Especially in the online world it is very difficult to determine who are the professionals and who are the pretenders. To sort one from another keep the following in mind:
First, don't be afraid to ask pointed questions. Your first conversation should be more about who they are than the product they are selling. Keep in mind to get you a price they will be asking about capacity, feet of travel and project location keeping the focus on you. Instead run through some of the bullet points above.
Second, probe deeper. As an example, if they say they have been in construction for a decade ask where what their job was. The more stuttering and stammering the deeper you should dive or just mark them off the list. They should be completely transparent about capabilities and experience.
Third, ask others. Trust me online reviews are not always accurate, but personal phone calls to people in the construction industry are much more reliable. Pick up the phone or email others.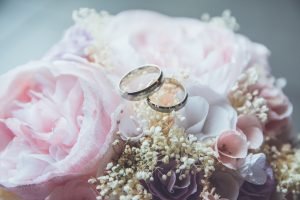 Lastly, just remember your first contact should be more like a first date than a way to get pricing. This is because the project or building you are producing or own will be married for a long time to the elevator installed. An elevator's lifecycle amazingly is about the average lifecycle of marriage 20+ years depending on all sorts of factors. So when you choose one company over another, you are marrying that elevator company to your building. Till death do they part.
For this reason try to know as much as possible before you say, "I do" and it is so much more than price!
Placing Value
The dollars and cents or value of experience is equally crucial and difficult to assess.
Just remember one mistake in our industry can be costly. One bad piece of information or one beam out of place and a project can be delayed for months. See our goal is for the elevator to be for the building owner like buying windows or doors. You call, get your price, tell your architect and GC and the elevator gets placed and turned on when you want it. Voila you have a complete commercial quality elevator installed in four hours (no kidding see some of our videos).
The hard work and details are on our side of the equation so you benefit from the ease of the product. But, what if due to lack of experience the pit is too shallow? The floor measurements are off? you were sent the wrong drawings? The engineering is inaccurate? Or the timeline is unrealistic?
Suddenly, the elevator is not so easy despite the slogans. You end up eating all the delays, additional construction costs and rework. What happens next are discussions, escalating to shouting matches and then potentially lawsuits. No one wins. Delays are costly and a modular elevator can be a great way to cut cost by eliminating delays and taking the elevator off the critical path, but only if you choose to work with an experienced company and experienced team.
Doing the Math
To illustrate this, one common and simplistic example thrown around is a project that has a contract value of $50 million with a duration of three years. Doing the math that breaks down to a value per day of $45,662. That number may not be completely accurate to reality, but undeniably it shows what a delay of as little as one day can cost. Have I seen in my experience delays of days to weeks because of poor processes and lack of experience costing thousands? You bet.
I have dealt with a hydraulic jack falling from an elevator while on a crane, delays of deliveries due to inexperienced logistics coordination, elevator cabs dropped during the insertion process, floor measurements off by feet, warping of wooden cab components, drywall mold, poor wiring, overbooking production schedules and the list goes on and on. The primary cause of most of the issues that I have witnessed was a lack of experience.
That lack of experience ended up costing the owner of the project dearly. Experience is worth the additional investment. Because as stated above days means money and mean a lot of it. Paying more for experience upfront could mean saving thousands. A fair evaluation of the real dollars of experience is difficult. But, just ask yourself how many days have you lost due to no experience regarding an elevator? Look at the list above of problems I have seen and the days to weeks of waste they have created. The outcome was thousands wasted. Not to mention the inflated cost of aspirin.
I Feel Strongly About This
The good news is that none of the above examples happened at Modular Elevator Manufacturing. As a matter of fact, one of the reasons I am at MEM is because of their stellar record regarding experience, quality, honesty, superior engineering and reputation in the construction industry. I got tired of explaining failures due to lack of experience.
So, if you are tired of the added expense that lack of experience can cost, then I encourage you to give MEM elevator a try. They are the best option for any low to mid-rise project. We are true professionals in the elevator and construction industries. Many companies claim the intangibles we all desire, but few deliver. MEM delivers.
If you would like to see first hand the production facility and experience our openness, you can now take a LIVE VIRTUAL TOUR by clicking the button below and signing up. We will answer any and all of your questions. If you would like to get a thumbnail number for an upcoming project just request a Fast Track Quote.